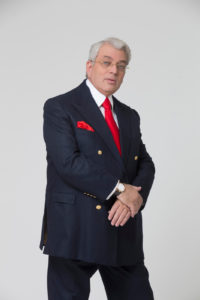 Yad Sarah's Benefactors, who are able to commit larger sums of money through foundations and leave a legacy by including Yad Sarah in their wills, allow Yad Sarah to build on the excellence for which they have come to be known. Our Executive Director in Toronto is available to walk you through the process and the projects in which you may want to participate.
Yad Sarah is providing assistance to Israelis of all faiths to remain functional after injury, illness or for issues of age. Whether they need medical equipment such as wheelchairs, motorized scooters or crutches for mobility, they need oxygen equipment for respiratory issues or a myriad of home care aids, Yad Sarah branches throughout the country provide these services for free or at nominal costs. This allows citizens and tourists alike to stay out of Israeli hospitals and continue care in the comfort of their homes.
Especially in this time, with Coronavirus so prevalent, it is of major concern to the patient and the medical care system to keep people out of hospitals and away from sources of illness cross-contamination.
Resources such as national call centres and local branches throughout the country could not do the extraordinary work they do without the more than 7,000 volunteers. These volunteers also refurbish and sanitize returned medical devices before they can be reused by other patients. Volunteers are the heartbeat of Yad Sarah each and every day.
Contributions by everyday Israelis and people like you, from around the world, allow Yad Sarah to purchase equipment to keep this important work ongoing.