The Frenkel Emergency Medical Center, a most successful and prestigious project at Yad Sarah, is addressing the need for urgent care for those in the Jerusalem area.
Israel's hospital emergency rooms are extremely overcrowded and there is a real risk of infection in hospitals. Yad Sarah presents its own unique response in the heart of Jerusalem.
Yad Sarah is justifiably proud of the centre, which combines state-of-the-art equipment and labs with urgent care provided by medical specialists.
The centre provides emergency services in three areas of specialty: Paediatrics, Obstetrics & Gynaecology and Internal Medicine. In the beautifully designed modern space, there is an imaging unit, a cast room, a pharmacy, 12 treatment rooms, a laboratory, as well as doctors' and nurses' offices.
The Paediatric department is isolated and provides the children and their parents with both indoor and outdoor play areas, allowing children to pass the time without anxiety or exposure to other patients.
The OBGYN department is segregated as well, providing women with the best professional care while, at the same time, protecting their privacy.
The full team of professionals can treat 28 patients simultaneously in an attractive, welcoming space spread over 1,000 square metres, where doctors focus on rapid and accurate diagnosis and care, facilitated by the latest technology.
Thousands of patients have already received medical treatment at the Frenkel Emergency Medical Center. The waiting period is less than two hours even during peak hours. The centre is an accessible location in Jerusalem, close to the light rail transit station and with convenient parking facilities.
The expenses for maintaining and operating the medical centre are very high and we need your help. The senior physicians are not volunteers and command high salaries. There are dedication opportunities within the Frenkel Emergency Medical Center. Please review the opportunities below and donate to support this often life-saving work.
C$
0
Goal: Urgent Care for Children
The Frenkel EMC has a state-of-the-art paediatric centre. There are four areas looking for benefactors to support the important work.
Paediatric Triage: 1,900,000 NIS | $500,000 US
Children's Triage Room: 570,000 NIS | $150,000 US
Children's Waiting Room: 684,000 NIS | $180,000 US
Paediatrician's Office: 456,000 NIS | $120,000 US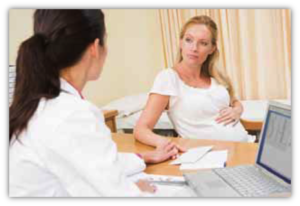 A segregated area is allocated to the care of women. There are three opportunities looking for donors to support ongoing urgent care treatment of women in the Jersusalem area. It is of special note that care is provided to people of all faiths and ethnic backgrounds. Dedication Opportunities are as follows:
Women's Waiting Room – Donation: 608,000 NIS | $160,000 US
OBGYN's Office – Donation: 456,000 NIS | $120,000 US
OBGYN Triage – Donation: 1,370,000 NIS | $360,000 US
C$
0
Goal: Dental & Administrative Services
The following areas are looking for your financial support:
General Triage Area – Donation: 684,000 NIS | $180,000 US
Administrative Doctor's Office – 380,000 NIS | $100,000 US
Medical Director's Office – 684,000 | $180,000 US
Night Dental Clinic – 380,000 NIS | $100,000 US
Computerization – 190,000 NIS | $50,000 US