AT YAD SARAH
SOCIAL JUSTICE = EQUITY
Yad Sarah creates and executes programs to assist Israelis with their health and welfare. These social welfare programs help level the playing field for families experiencing physical, mental or emotional challenges, issues of age, isolation and illness. Initiatives like these promote abilities, achievements of goals and the promotion of wellness both physically and emotionally. They transform lives and Israeli society by investing in people. At the heart of Yad Sarah is the belief that everyone should live in dignity, be included in Israeli society and build their capabilities without financial, religious or other bias.
This unique organization provides cutting edge services by a volunteer base of more than 7,000 people in more than 120 branches throughout Israel. These branches and their volunteers support Israelis with loans of mobility and other healthcare devices for free or a nominal fee. Professional therapists and medical practitioners guide patients on their healing journey.
Yad Sarah is fully funded by donations of which 70% are sourced from Israeli citizens. We source the balance of the annual budget from donors from around the world committed to a more inclusion and just world.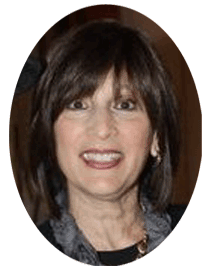 Arlene Weisbart
Executive Director
Whether you were referred to our site or saw or heard about our organization, we are happy you are here. We understand that the best way to learn fully the work of Yad Sarah for Israelis everyday is to visit Yad Sarah House in Jerusalem or one of more than 120 branches throughout Israel.
Short of that, we hope to bring you the facts and the human stories in our pages.
You will find information on how Canadian Friends of Yad Sarah can assist Canadians who have a disability travel to Israel, get around the country and provide necessary equipment that may be needed for the hotel, for transportation, etc.
We will bring you transformative stories of how Yad Sarah's services and equipment have changed patients and caregivers lives.
You will see that Yad Sarah's engine is powered by more than 7,000 volunteers who bring a sense of compassion and community responsibility to the country – to its more fragile. We hope you will gain an understanding of how important it is for this work to continue and can financially support us.
Our goal is to build our "brand ambassadorship", advocates within Canada who will promote the organization through word of mouth. We also hope that you will understand that financial support for such vital care is a Mitzvah (good deed).
Yad Sarah's video below will give you an overview of the work we do for all Israelis and how we came to do this.  I promise you will be as impressed as we are.
Contact us anytime, either by phone (416) 781-6416 or email to discuss volunteer opportunities in Israel, assistance you may need for a trip to Israel, or to discuss joint ventures with other organizations that could benefit from Yad Sarah services.
This video is from 2009. Though the statistics are not current, the details of the work of Yad Sarah is very relevant. Watch the video for a comprehensive overview of the work Yad Sarah does everyday.