The Power of the Individual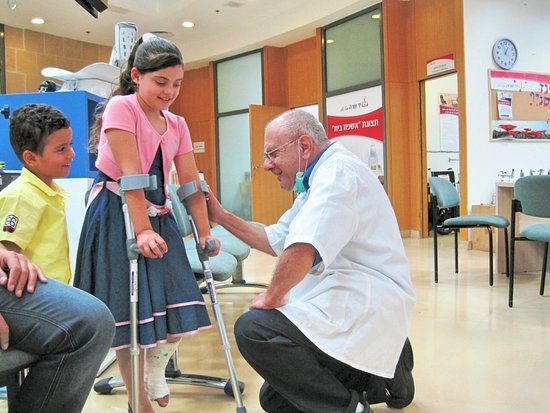 David Rothner, Spokesperson for Yad Sarah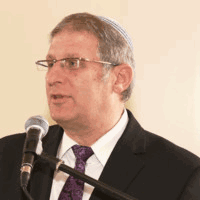 "It's about the power of the individual," said David Rothner, Yad Sarah's spokesperson, "what each and every one of us can do. Our volunteers are dentists and labourers. They're Jewish and non-Jewish. It's all free because we don't pay for person power. We have 40,000 wheelchairs on the road, from the Dead Sea to the Mediterranean." Trucks constantly are carrying equipment to branch locations around Israel.
In 2021, more than 780,000 people used Yad Sarah's services. More than 320,000 items of medical and rehabilitative equipment are lent out, from the most basic crutches to the most sophisticated cardiac apnea monitors. Yad Sarah's outreach provides a mobile geriatric dental clinic to homebound individuals, and makes around 500 daily trips in wheelchair-accessible vans, some of which are to bring individuals to Yad Sarah's rehabilitation centres for physical, art or occupational therapy, to learn horticulture, or to bring children to play centres for those with special needs. For homebound seniors living alone, Yad Sarah runs an emergency response system, supplying them with two-way transmitters that connect them to the organization's computerized emergency centre 24 hours a day. See 2017 Infographic for details.
Helping Israelis Get Back on their Feet
Yad Sarah's guiding vision is to enhance the quality of life for people, primarily Israelis, coping with functional disabilities. Providing a wide array of home and community services for anyone needing a helping hand, temporarily or for an extended period of time, Yad Sarah has 122+ branches servicing the Israeli population.
Services vary from the needs of the newborn and its mother to the aged and their caregivers. Services are available across all religions without discrimination and are provided free or at a nominal cost.
There is a dedication and commitment on behalf of the more than 7,000 volunteers offering these services to do so with compassion, to listen to their clients and respond with an open heart. This agency is truly delivering acts of kindness every day. This is the power of the individual times more than 7,000! A true powerhouse of love and caring.