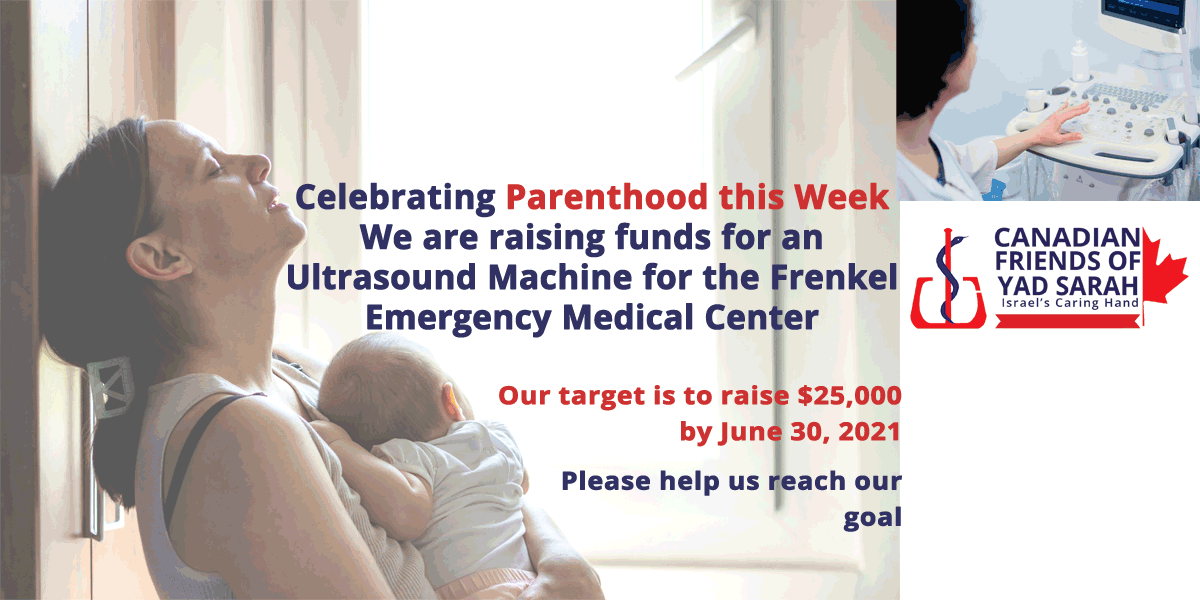 Honour Your Mother and Father
We are celebrating parenthood. Many have experienced the wonders of pregnancy and the stress it brings the expectant mother who worries whether the baby growing inside of her is healthy or not. Other families have difficulty with pregnancies. Whatever the case, the need for medical equipment to investigate possible problems early enough is a necessity.  Progress in Obstetrics and Gynecology has been tremendous – with the assistance of high-tech medical equipment. The Frenkel Emergency Medical Center in Yad Sarah House requires a specialized ultrasound machine for this unit. We are fundraising to raise C $25,000.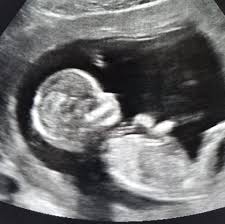 We are asking our supporters to please consider making a donation TODAY in honour of your mother and/or father towards the purchase of the ultrasound machine.
Many mothers who choose to go to the Frenkel Emergency Medical Center do so to avoid overcrowded hospitals in the neighbourhood. It is important for them to avoid crowded areas where they could be exposed to contagions. At the Frenkel EMC, the unit is smaller, deals with patients more quickly; therefore pregnant women feel more at ease in this environment.
We are counting on you to care enough to make a donation TODAY.